Enjoy a daily, 2-minute chat with your coach
Once a day, your coach will text you and encourage you to take a tiny, happy break. 🤗 If you're free, you can enjoy a quick, 2-minute chat with your coach about your well-being. Learn to think more positively, connect better with friends, deal with stress, and so much more.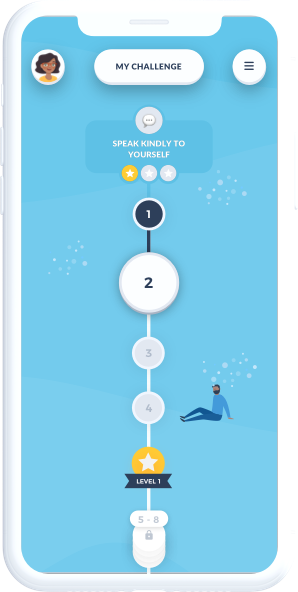 Boost your well-being with LiveBetter Challenges
Feeling motivated? Do a step-by-step challenge with your coach to give your well-being a deeper boost! Take a little more time to reflect, write down your thoughts, give your relationships more care, and practice focused breathing.